New MAC Football Pod!
EPISODE 38
We're officially halfway through the 2021 season! Alex and Kaleb take you around the Mid-American Conference to see what's been most impressive (good and bad) about the year so far. Kent State and NIU are both 2-0 in league play: could they be the two to go to Detroit this December?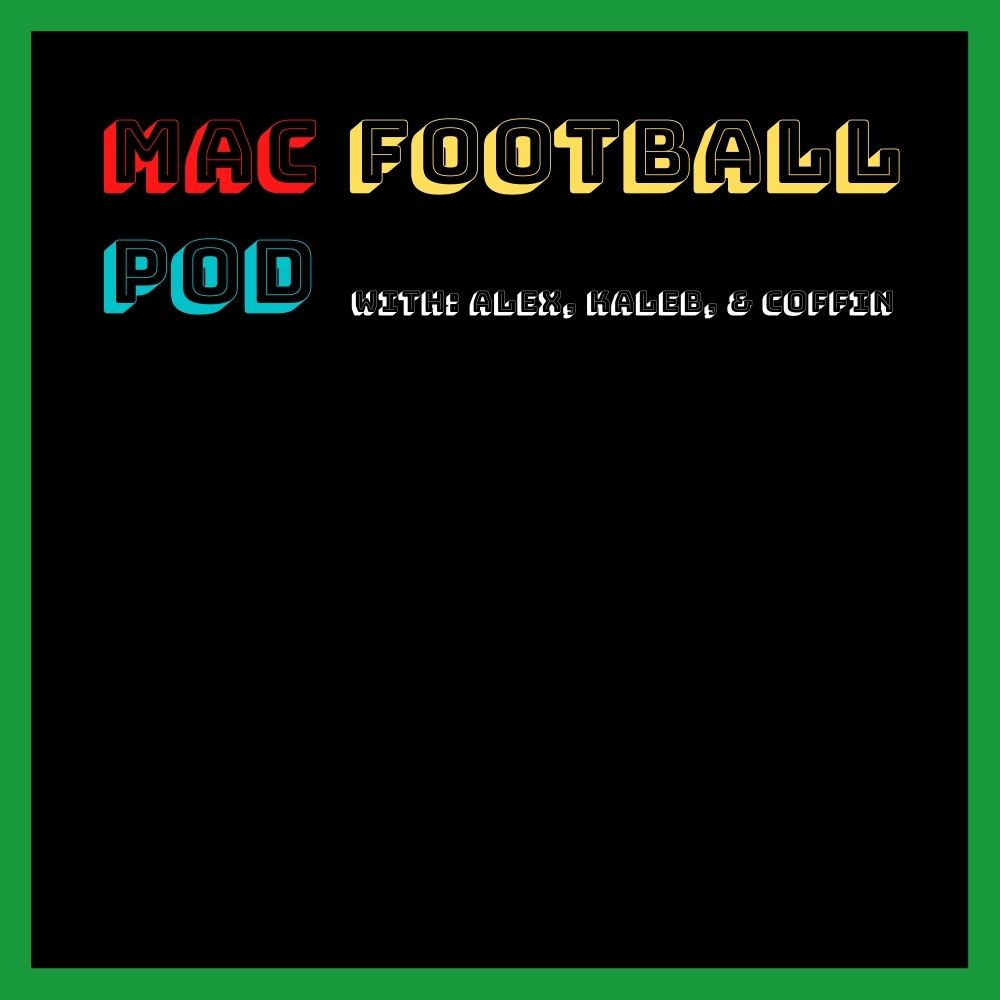 56.Six MAC players drafted | Longest career of UDFA signees?
–
MAC Football Pod
EPISODE 56 The NFL Draft has come and gone, which means its finally time to talk about what happened rather than spinning the wheel on what we think could happen.  Six MAC players were taken in the draft, none later than round five.  Many more were signed as undrafted free agents, and some notable players are left with tryouts. What surprised us? What didn't? Why wasn't Justin Hall selected even though he had a tremendous career? Which of the undrafted MAC guys do we think will have the longest career in the NFL? Twitters: @ARAlvarado13, @Kaleb_M_Carter, and @NIFFOCNITSUJ. LINKS Apple Podcasts: https://podcasts.apple.com/us/podcast/mac-football-pod/id1554654736  Kaleb's Illinois prep sports coverage: https://ko-fi.com/kalebcarter425643 Podbay: https://podbay.fm/p/mac-football-pod  Podbean: https://macfootballpod.podbean.com/  Podcast Addict: https://podcastaddict.com/podcast/3534990  Spotify: https://open.spotify.com/show/6nA2YCoJJUTmCBMHm7LOA4  The Ypsilanti Eleven: https://ypsilantieleven.substack.com/